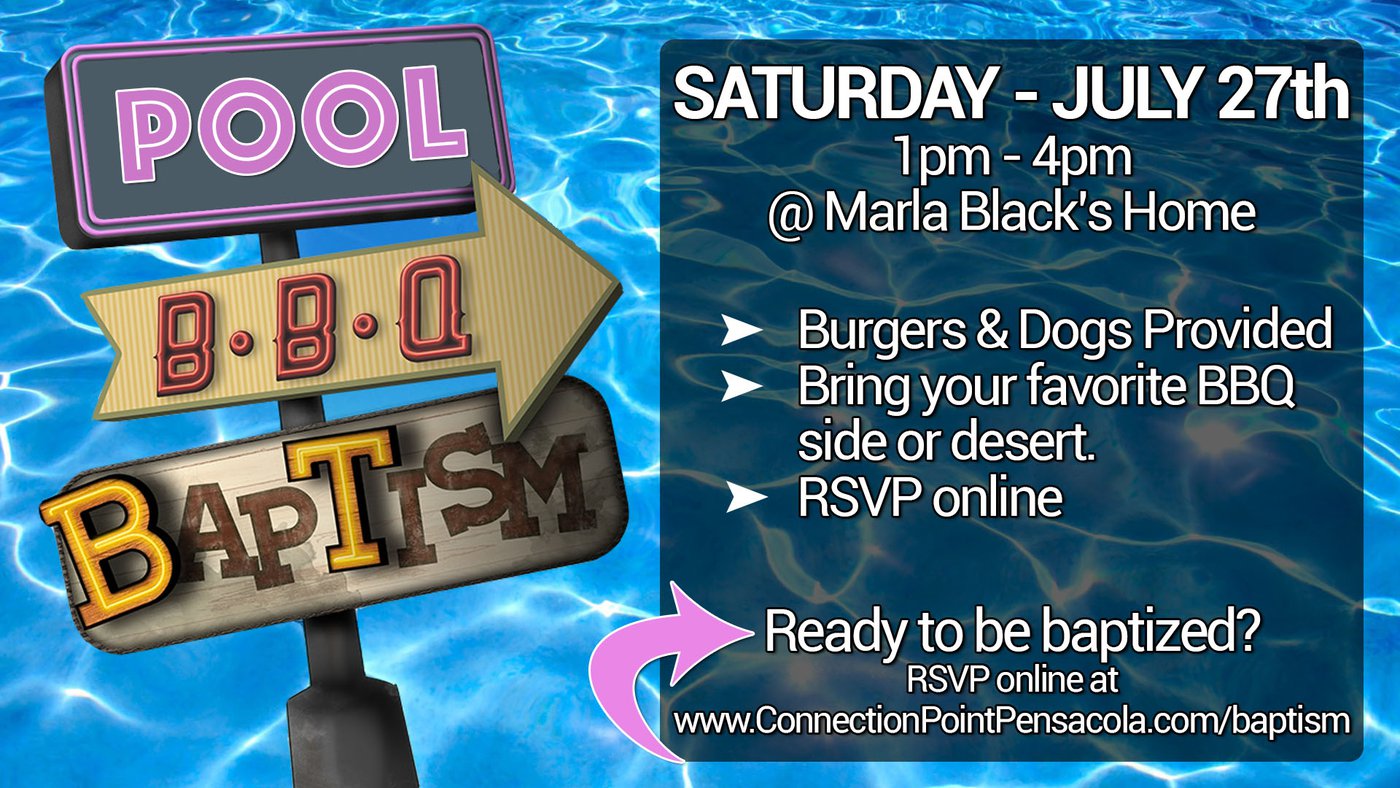 This RSVP Is ONLY For Attending On July 27th!
If you're ready to be baptized, please click HERE!
DETAILS...
WHEN: Saturday, July 27th
TIME: 1:00pm - 4:00pm
WHERE: Marla Black's home (address will be emailed to those who RSVP)
WHAT: Burgers, Dogs & Drinks will be provided. PLEASE bring your favorite BBQ side dish or desert.
WHAT AM I RSVPing FOR BELOW...
You are just making us aware that you will be attending our event on July 27th. This is so that we can make sure we purchase enough food and drinks. By filling out the form below, you are NOT indicating to us that you'd like to be baptized. If you would like to register to be baptized, please click HERE!